Connect your favorite BI tool to
supercharge your analysts
Timbr is the unique Knowledge Graph that enables direct queries from the popular business intelligence tools to allow analysts to perform complex analytics and deliver results via charts and dashboards that update in real-time.
Timbr empowers analysts and domain experts as they work with the ontology instead of working with the data warehouse or data lake.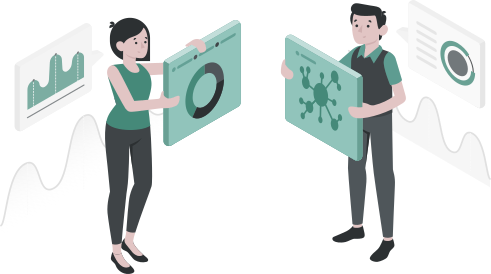 Query Concepts

Connect your BI tool to the SQL Knowledge Graph to deliver powerful analytics of connected, relationship-rich data represented by concepts

Get Fast Answers

Let your analysts focus on the business analytics and produce answers to complex questions without waiting for help from skilled technical personnel
Seamless Integration

Empower your BI to go where no BI tool has gone before. Connect to the graph with standard JDBC and ODBC APIs
Connect these and other BI tools to your SQL
Knowledge Graph
Do you want to know if Timbr already connects to your BI tool?
Learn how Timbr integrates with your existing IT