Timbr's Roles in Digital Transformation
Knowledge Representation and Reasoning: Using everyday terms to garner insights and understand the spread of  COVID19 from hundreds of data sources around the world
How about using business terms to ask questions instead of having to code complex queries that require from you to re-create context and understand where the relevant data is stored and how it is connected?
Knowledge representation and reasoning is the field of artificial intelligence devoted to representing information about the world, in a form that a computer system can utilize to solve complex tasks.
It simplifies the lives of data consumers too, saving time and money.
Timbr delivers the fastest and most convenient knowledge representation solution that transforms databases into reasoning machines, without moving data, so data consumers can ask complex questions using everyday terms straight from their Business Intelligence tools such as Tableau and PowerBI.
Contact us to learn how the Timbr SQL Knowledge Graph can enable your data lakes and data warehouses with graph algorithms to gain unique insights without hassle and without need to move data.
Answer vital business questions right from Power BI, Cognos or Tableau with the Pagerank graph algorithm working on top of your data
Even if you have a digital catalog of your books, odds are that you cannot easily answer the question in the image.
What if you could ask your data warehouse or data lake for recommendations directly from your BI tools without moving data?
Recommendations to answer vital business questions such as:
*Recommend the most suitable products to offer to your Chicago customers.
*Recommend which persons to assign to a new project.
*Recommend which transactions to hold because they appear suspicious.
Contact us to learn how the timbr SQL Knowledge Graph can enable your data lakes and data warehouses with graph algorithms to gain unique insights without hassle and without need to move data.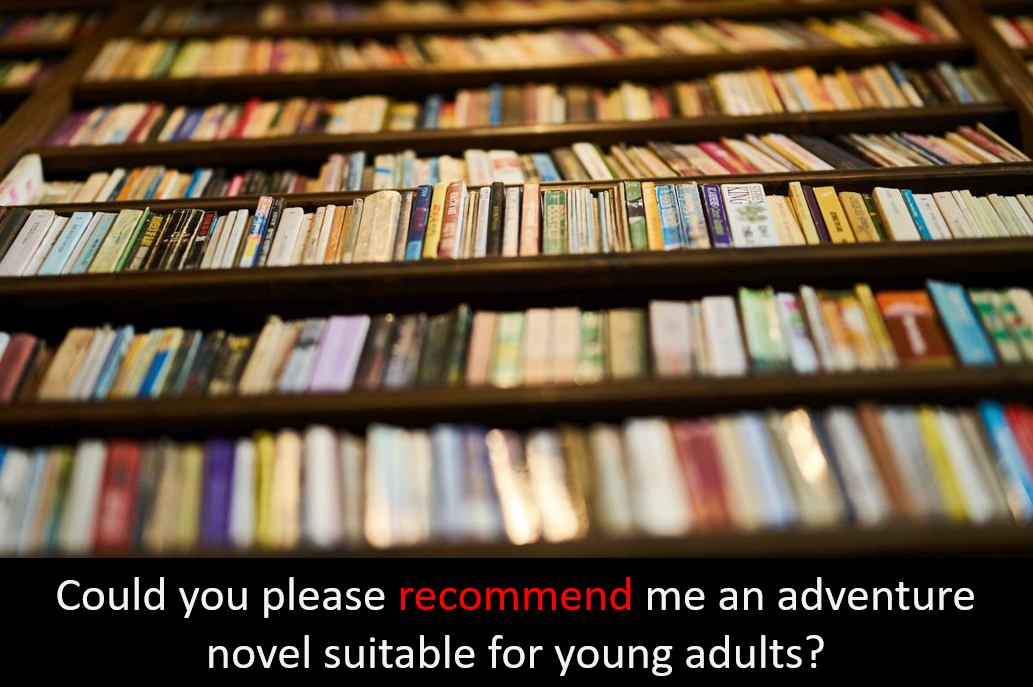 Timbr enriches data with the information left behind so key business questions are answered fast and in business terms
The "information left behind" is the product of the built-in discrepancy between how businesses conceptualize their business domain and how this conceptualization gets translated into concrete data models. It costs billions of dollars annually to large companies around the world.  Timbr enables you to grasp the information left behind as concepts connected to your data, so you can answer business questions without need of thinking about tables and columns.
Contact us to learn how Timbr can help you accelerate your digital transformation without changing infrastructure to get faster answers to key business questions.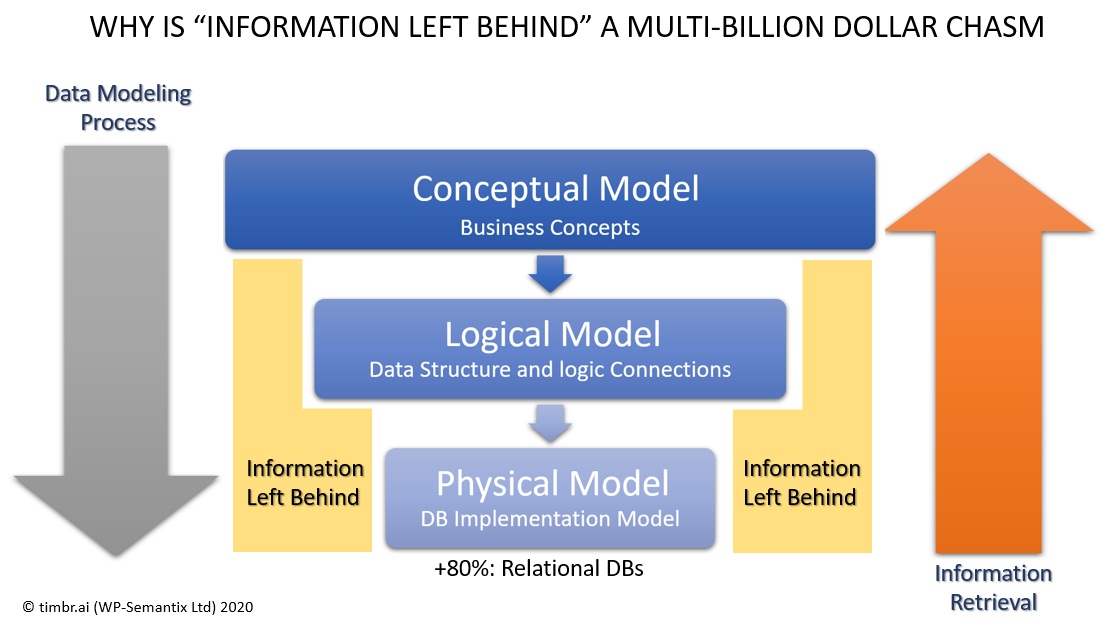 Put FIBO to work. Transform FIBO, your ontology or data catalog into an intelligent data fabric seamlessly connected to your analytics tools 
Why can it be challenging to put FIBO and ontologies in general in action? To do so, your organization needs to implement new DBMS infrastructure, acquire new skills, program and operate continuous ETL processes and come up with an efficient solution to connect with your BI tools. This is the main challenge of implementing semantic knowledge graphs in large organizations that rely on the common relational data model to store and manage their data. As organizations move to the cloud, this challenge intensifies. What needs to be done?
Contact us to learn how Timbr can transform FIBO, any ontology / data catalog / data governance  into your organization's intelligent  data fabric.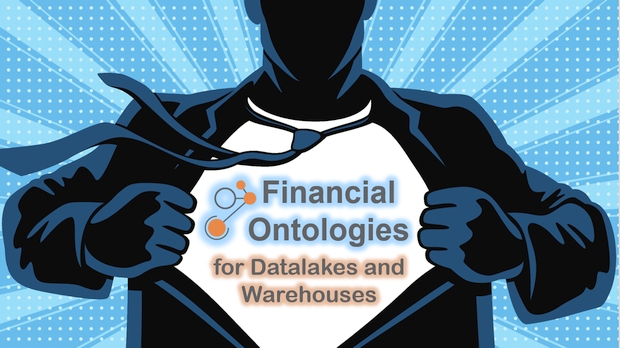 What does it mean a "SQL Knowledge Graph"? 
IBM Watson Research couldn't come up with a straightforward solution in standard SQL, so we did it. Timbr.ai invented SQL Ontologies to define a "semantic" model of the underlying relational data that can be tailored to different domains or applications, and that hides the actual layout of data across different tables. Now, your organization can have semantic SQL access to your data, without needing to change your data model, no learning of new query languages, no ETL operations and no moving of data.
Timbr:  SQL, semantic, virtual. 
Contact us to learn how Timbr can transform your data engines into reasoning machines that speed up response time to key business questions, reduce complexity and enable you intelligent data fabric.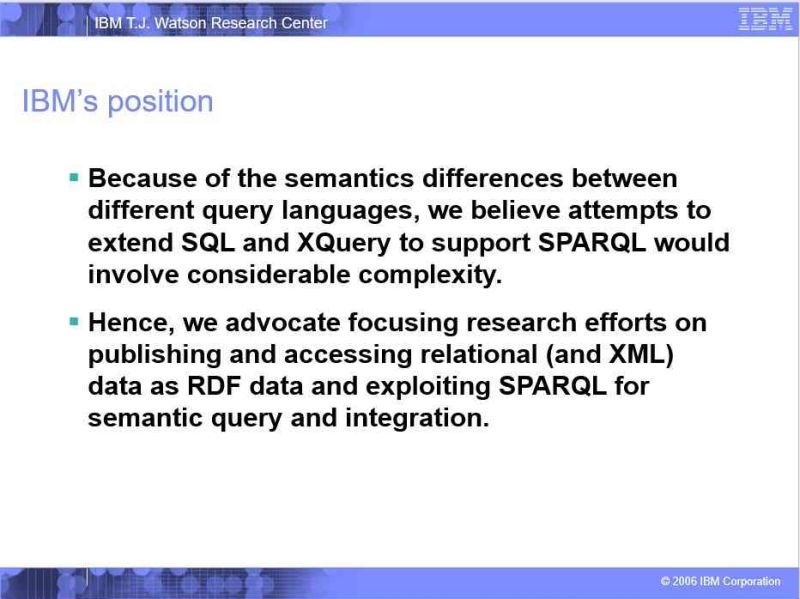 Can I run graph algorithms on data lakes and data warehouses? With Timbr you can
Is this possible? Can I really run PageRank, Community, Similarity and any other graph algorithm over my data lake or warehouse? Well, it is indeed possible. With the SQL Knowledge Graph you can conveniently run graph algorithms over any SQL-fluent database, so your enterprise can gain the benefits of relationships and ontologies in SQL over big data, without moving data.
Contact us to learn how Timbr can empower your BI tools with graph algorithms to answer key business questions and accelerate your digital transformation.