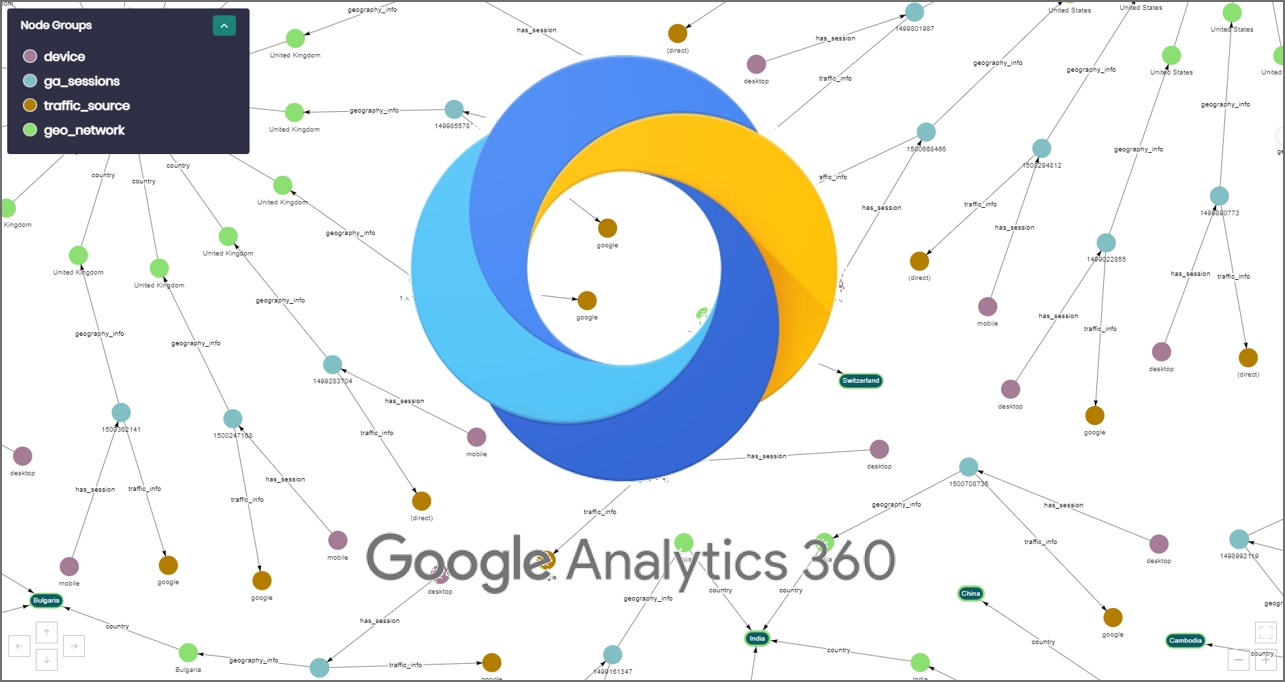 Announcing:
The Google Analytics 360 SQL Knowledge Graph
Tel Aviv, Israel – January 2021 
timbr.ai announces the availability of the Google Analytics 360 SQL knowledge graph.
An off-the-shelf, customizable SQL Knowledge Graph enabled with graph algorithms, turns Google Analytics 360 data export to BigQuery into a user-friendly strategic tool, that shortens data science time-to-value and empowers marketing and sales teams with access to granular-level insights of visitors' behavior across properties.
read more..
timbr.ai: one of 5 top Emerging Knowledge Representation & Reasoning Startups
Vienna, Austria – October 2020 
StartUs Insights has selected timbr.ai as one of 5 top emerging knowledge representation startups & scaleups around the world, from among 277 artificial intelligence companies analyzed. Read more ..
Startus Insights is a data-science company on the mission to map the world's information on innovation, emerging companies, and technologies. The StartUs Insights Discovery Platform, covers over 1.3 million startups & scaleups globally. This Big Data & AI-powered intelligence enables partners to quickly and continuously identify new startups, scaleups & technologies that matter to them. Some of their 200+ partners include Samsung, Nestlé, Lufthansa Cargo, KNAPP AG, Magna, CAF, Siemens Gamesa, Iberdrola, CARGOTECH, Bayer's G4A, and Altair.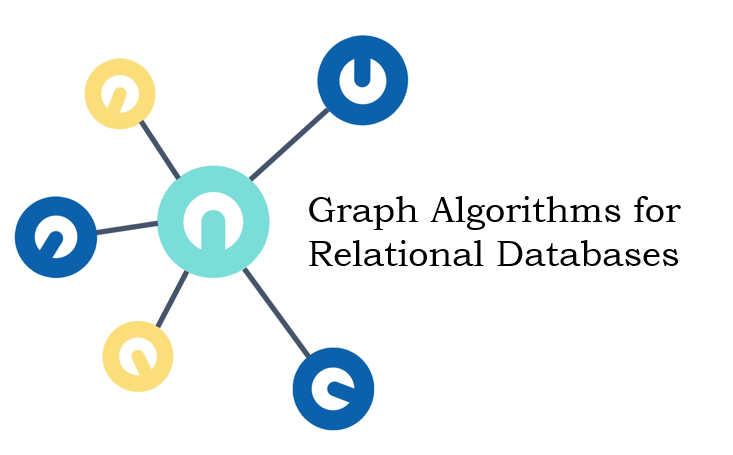 Announcing:
Automated Graph Algorithms (AutoGA) for data lakes and data warehouses
Tel Aviv, Israel – August 2020 
timbr.ai announces the availability of the Automatic Graph Algorithms module of the SQL Knowledge  Graph.
timbr's graph algorithms module is the first to enable running of graph algorithms over relational data. The module includes a library of commonly used graph algorithms and handles the process of selecting, editing and running the algorithms.
read more..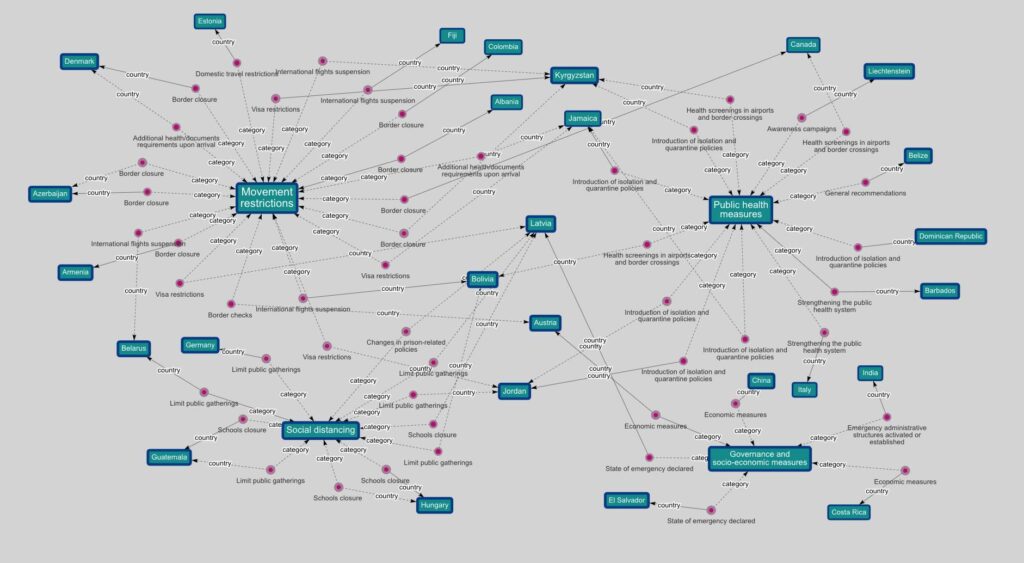 Announcing:
Graph Data Exploration for data lakes and data warehouses
Tel Aviv, Israel – April 2020 
The graph data exploration module allows users to visualize the underlying data as a connected graph to explore and discover relationships and dependencies in the data. The module enables traversing of the entire organizational data viewed as a single connected graph, so users can better understand the data, discover hidden value and expose the data without need of extracting tables or views before running a query.
read more..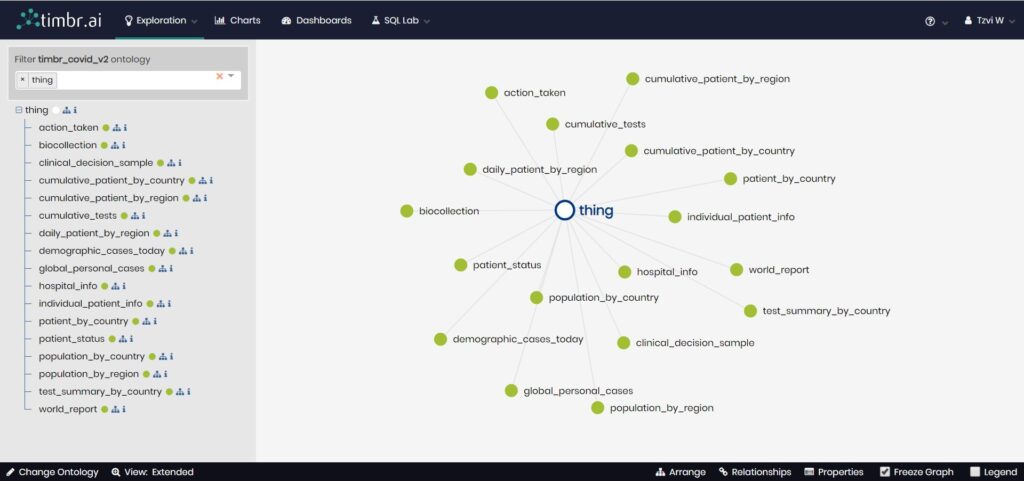 Announcing:
Israel's Covid-19 SQL Knowledge Graph
Tel Aviv, Israel – March 20, 2020 
The timbr SQL Knowledge Graph platform has been selected as the enabling infrastructure of Israel's government COVID-19 knowledge graph, mustering the publicly available data sources generated worldwide in the fight against COVID-19. Delivered in under 10 days, the knowledge graph is integrated into a collaborative, powerful, comprehensive, AI-enabled and easy to use platform to provide researchers, analysts, data scientists and organizations with the necessary semantic access to unified data and analytical tools to evaluate and develop recommendations in the fight against COVID-19.
read more..
Announcing:
timbr-DBpedia SQL Knowledge Graph
Tel Aviv, Israel and Leipzig, Germany – July 18, 2019 
timbr.ai (WP-Semantix) and the DBpedia Association launch first SQL Semantic Knowledge Graph that Integrates Wikipedia and Wikidata Knowledge into SQL engines.
read more..