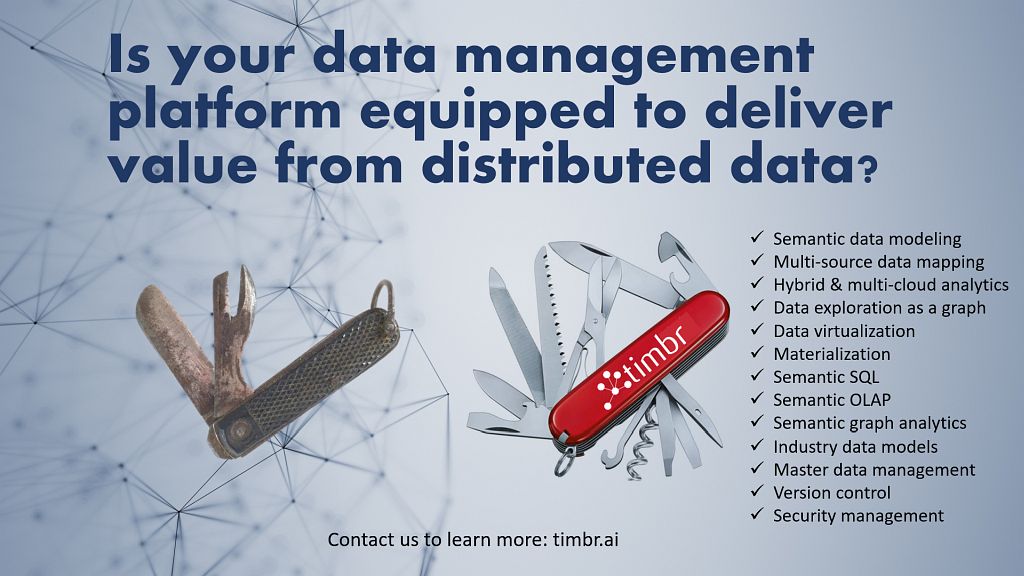 IT leaders seek to deliver more business value from enterprise data,
especially for high-profile use cases in analytics. The challenge is magnified when the data is heavily distributed across many systems and geographies, on-premises and on cloud.
timbr enables the semantic data fabric powered by AI-driven data modeling to deliver augmented analytics.
Read more to learn how timbr's semantic data modeling helps organizations join the knowledge revolution.
Register to get free access
The information you provide will be used in accordance with the terms of our privacy policy.