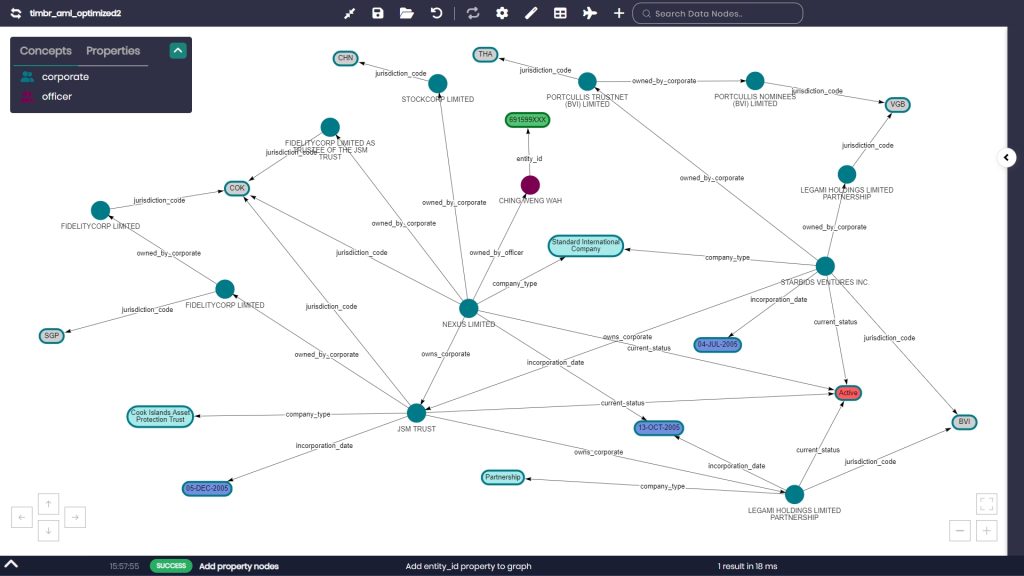 Investigating ultimate beneficiaries to detect fraudulent transactions is a complex challenge that requires integration of data from financial transactions with external data from multiple sources.
Timbr accelerates data integration without need to transform data into graph format, and exposes the data as a web of relationships that any analyst can use to explore the data and identify fraudulent transactions.
Users take advantage of fast graph algorithms working on CPUs or GPUs, that deliver advanced analytics in any BI tool, so there's no need to add new infrastructure or learn new skills. With Timbr, data teams deliver analytical requests in hours or days instead of months.
Learn more about Timbr AML capabilities and Contact us for more information.