Query, explore and manage your Delta Lake data as a relationship-rich semantic graph.
Accelerate data engineering and consumption with agile semantic business modeling, data integration, virtualization, visual data discovery, data views lineage and short SQL queries without joins or unions.
Data teams use Timbr to shrink development cycles for data preparation and for building recommendation engines for transactional applications.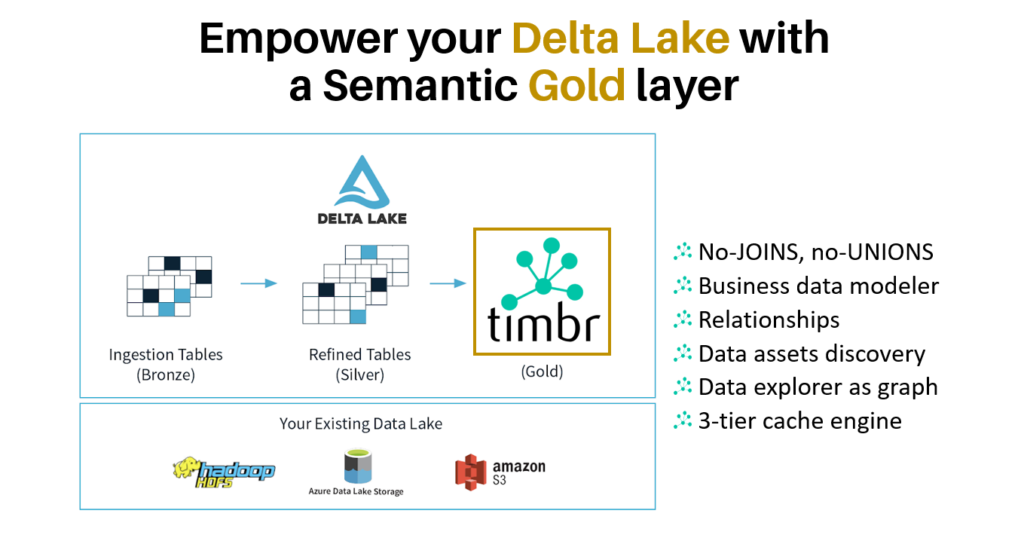 Register to get free access
The information you provide will be used in accordance with the terms of our privacy policy.