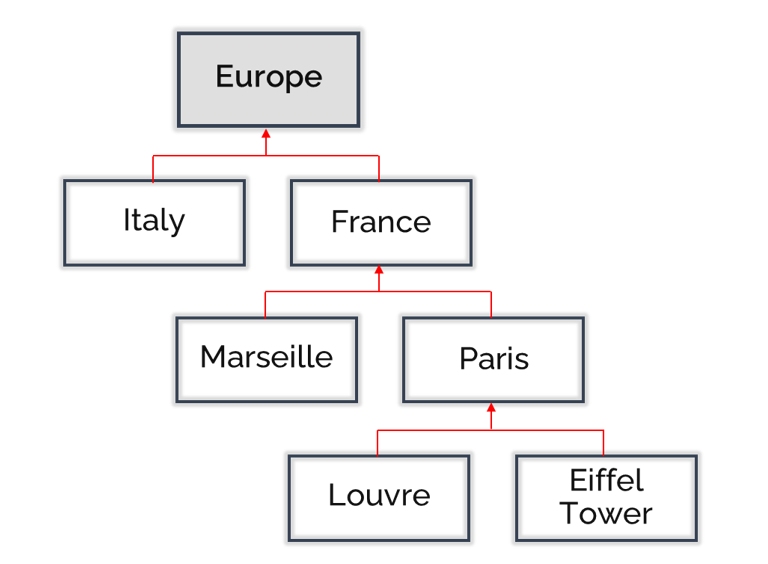 In which continent is the Eiffel Tower located? When the data of sites, cities, countries and continents is stored in a number of tables, the answer to this kind of questions usually requires formulation of long SQL queries.

Timbr provides semantic modeling of relational data that encapsulates relationships that can be modeled as transitive, so queries become much simpler and shorter.
What are Transitive Relationships?
We define relationships located at between: (i) tourist attractions Louvre and Eiffel Tower, and the city of Paris; (ii) between cities Marseille and Paris, and the country France, and (iii) between countries Italy and France, and the continent Europe. 
Transitivity of the relationship located at allows us to infer that the Eiffel Tower is located in Europe without need of explicitly express the intermediate relationships.
Register to get free access
The information you provide will be used in accordance with the terms of our privacy policy.
Read this blog to learn how Timbr relationships accelerate time to value.
Contact us today to make your data smart with relationships.
Timbr virtually transforms existing databases into semantic SQL knowledge graphs with inference and graph capabilities, so data consumers can deliver fast answers and unique insights with minimum effort.