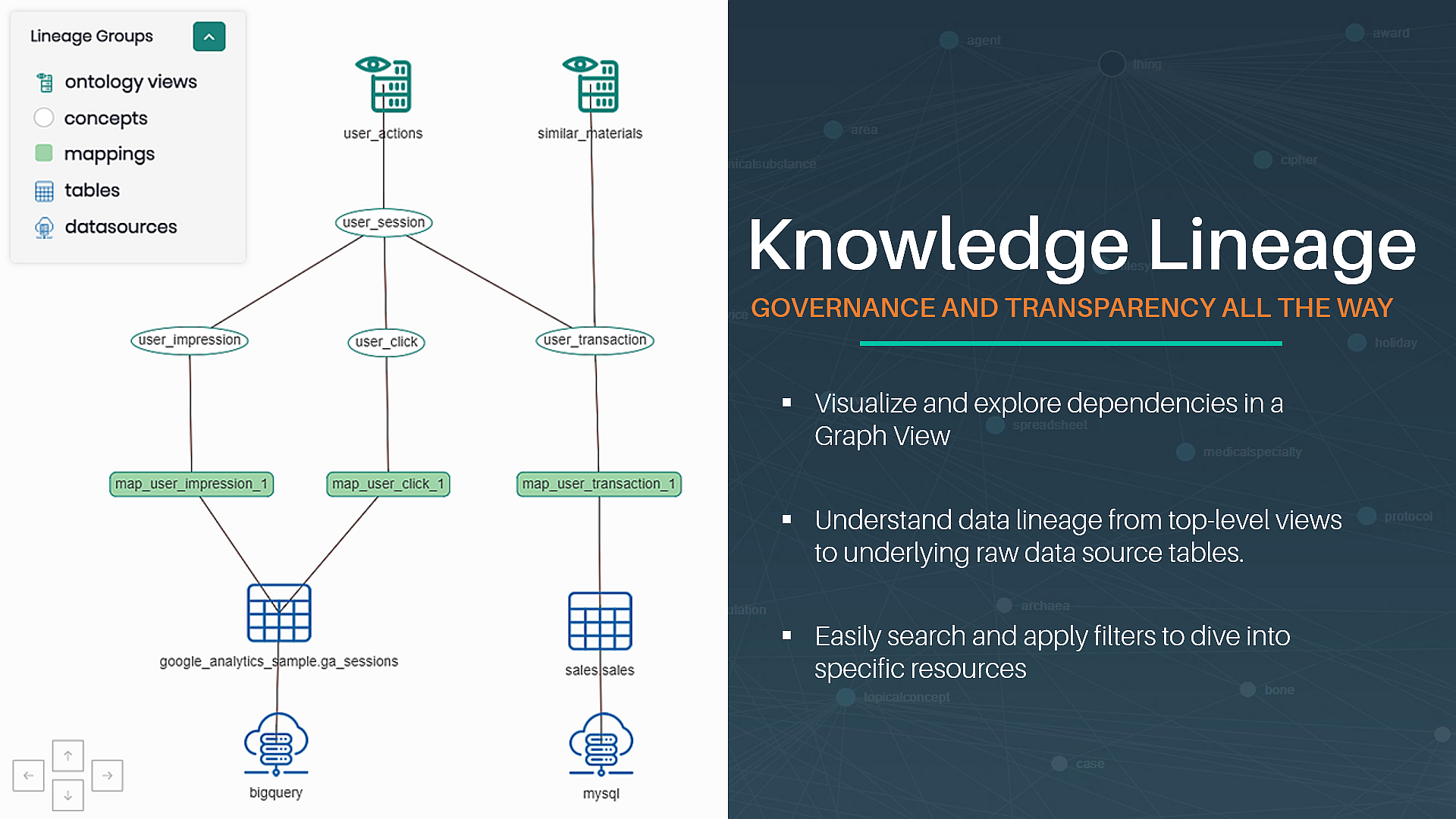 Timbr introduced a new Knowledge Lineage module to easily identify the data sources and dependencies of business concepts and views of the Knowledge Graph. Data engineers and data analysts can easily debug, explore and understand the data flows and dependencies to ensure the quality and wholeness of data consumption.
Knowledge Lineage with Timbr
Data lineage plays an important role when trying to figure out the origin of the data. It helps data practitioners understand the dependencies to the original data sources, on which databases, tables and columns, or business metrics rely on.  
For companies that want to keep their data organized, the Knowledge Lineage is extremely important as it allows the business to see not only how datasets are being used, but also make sure the dependencies don't break. Impact analysis, changing a table column, a business metric, or a view could have a domino effect and the dependency analysis helps you better understand what could be affected.
This visibility helps businesses understand and correct the source of error. It provides better data quality, and companies can solve problems in existing applications faster and create new applications more easily.
Users can visualize any aspect of their data lineage, whether it be tables, schemas, views, data mappings, or even knowledge graph concepts, and see exactly where they are being used and what datasource they are connected to.
Contact us to learn how your organization can benefit from the Timbr knowledge lineage feature.
How do you make your data smart?
timbr virtually transforms existing databases into semantic SQL knowledge graphs with inference and graph capabilities, so data consumers can deliver fast answers and unique insights with minimum effort.