The Google Analytics 360 SQL Knowledge Graph
Turn your Google Analytics 360 data export to BigQuery into a user-friendly strategic tool that shortens time-to-value
The Timbr SQL knowledge graph platform offers a basic GA360 SQL ontology template that users can conveniently connect to BigQuery's GA360 exports in almost no-time to create a GA360 SQL knowledge graph. 
Queryable in semantic SQL and empowered with graph algorithms, the knowledge graph provides data scientists, analysts and consumers with unique analytical capabilities for granular-level insights of visitors' behavior across properties.
Contact us to test drive the GA360 SQL Knowledge Graph on the sample public dataset or on your own GA360 BigQuery export. Set up in just a few minutes so you can start unleashing the power of your data today.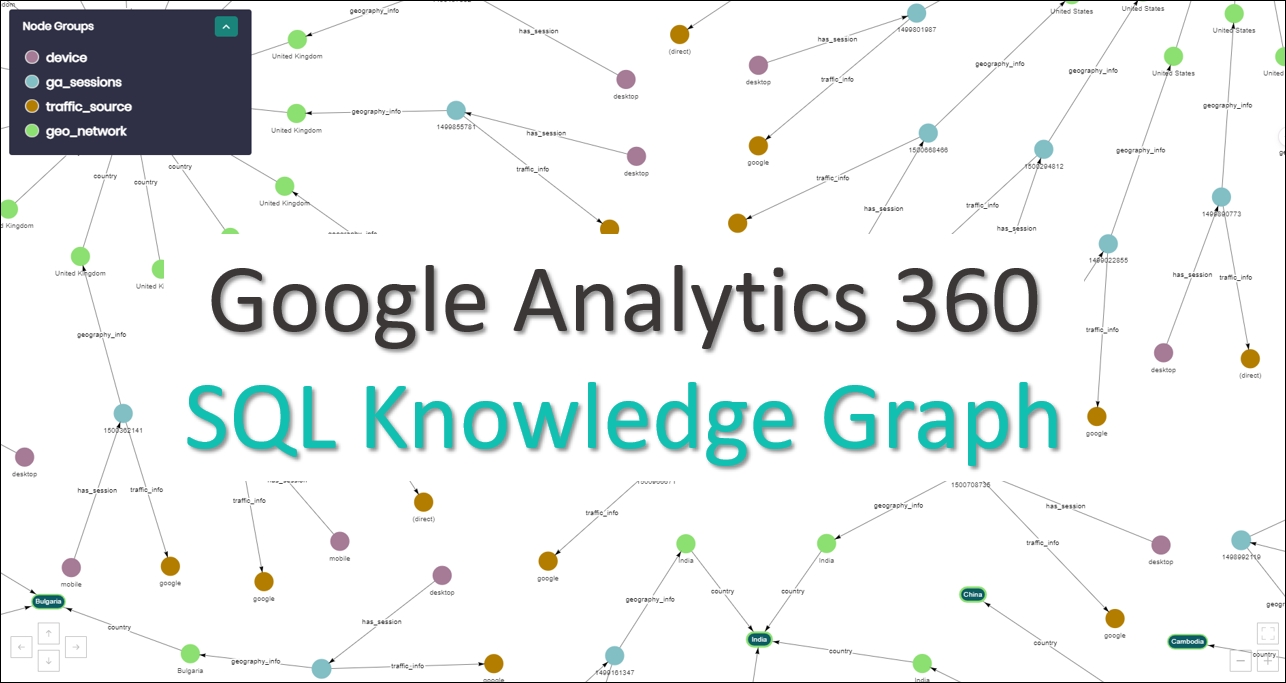 Simpler, shortened SQL queries with autocomplete and graph capabilities that anyone can understand, easily accessible from any BI tool.
Data federation with external sources.
Unique GA360 BigQuery data exploration and visualization as a graph of relationships.
Self-explanatory GA360 SQL ontology structure that translates columns & records to hierarchies of concepts & properties.
User-friendly visualization and exploration of the GA360 SQL ontology.
Powerful, easy to use graph algorithms that deliver unique insights about the data.